Bezares @ International Machinery Exhibition (SMOPYC) 2017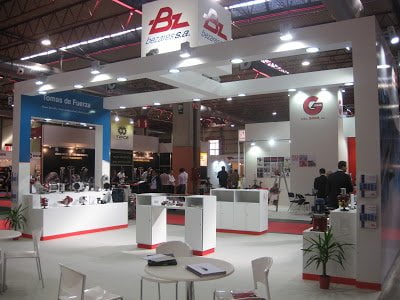 Bezares will present its latest hydraulic innovations at the international  exhibition of machinery for public works, construction and mining (SMOPYC)  2017 from 25 to 29 April at the Zaragoza Fair.   

SMOPYC, an internationally recognized fair, closed its sixteenth edition in  2014, exceeding exhibitors' expectations. The participation of 720 companies  from 28 countries and the ttendance of nearly 48,000 professional visitors confirmed the strength of the event in a transition edition and strategically focused on the export market.  

SMOPYC has the presence of practically all sector associations and its 2017 edition promises to be again among the bigger specialized fairs in the world in the field of industrial machinery and construction.   

Visit us at the Hall 6, stand 46 and check, first hand, all the new  developments in mobile and industrial hydraulics that Bezares and its TDZ brand have ready for 2017.