FR2 New twin-flow bent-axis piston pumps
Continuing the success of our FR and MR bent-axis piston pumps, we want to present our new range of twin-flow pumps FR2: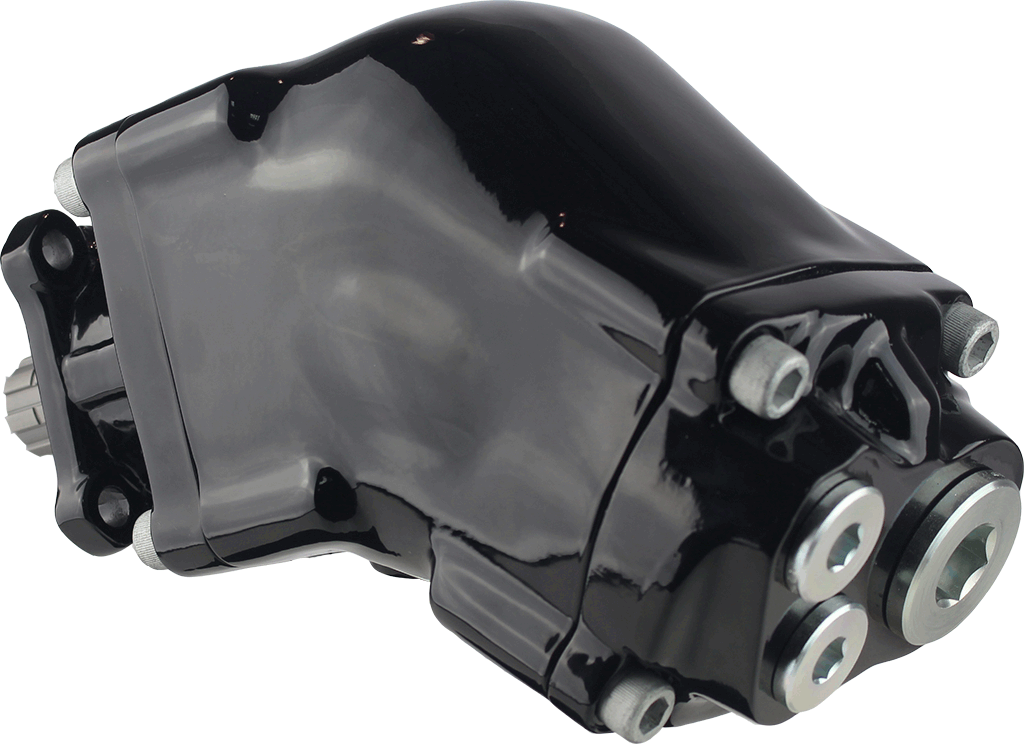 These pumps are manufactured with the characteristic compact angled body of the FR pumps, easing their assembly thanks to their small dimensions.

In its interior,10 pistons apply pressure to two independent circuits, ensuring efficient operation under different working conditions.

In addition, the high quality of the components contributes to a smooth operation and a longer lifespan.  

The first new twin-flow pumps FR2 will be the 54+54l models and will be available in the third quarter of 2019 with the code 5059706 (clockwise rotation) or 5059806 (counter clockwise rotation).
Other models with different flows will be launched later. For more information please contact our commercial department.