AVAILABLE NOW – Adapter kit for ZF TraXon Transmissions
Our new ZF TraXon adapter kit is already available. This new adapter allows direct mounting of double-output and heavy-duty PTOs fixed with 6 bolts or 1:1.53 rotated PTO fixed with an additional fifth screw that enables the use of bigger pumps reducing problems caused by bending torque on the transmission. It can also be mounted with our standard S6-90 PTOs (1:1, 1:1.30, 1:1.32, y 1:1.72) fixed with 4 bolts.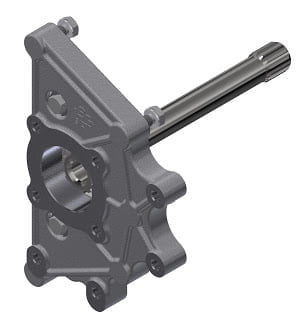 The TraXon Series, composed of a modular system with compact dimenssions, offers a wide range of applications. Available in direct drive or overdrive, these transmissions can transfer torques of 3000 Nm, which is interesting for heavy vehicles up to 60 tons.
This new kit allows to adapt all our S6-90 PTOs to the new ZF Traxon Transmissions:
12TX-1410 /1610 /1810 /2010 /2210 /2420 /2620 /2820 TD/16.69-1.0

12TX-1610 /1810 /2010 /2210 /2410 /2610 /2820 /3020 /3220 /3420 TO/12.92-0.77

16TX-1640 /1840 /2040 /2240 /2440 /2640 /2840 TD/17.94-1.0

16TX-1840 /2040 /2240 /2440 /2640 /2840 /3040 /3240 /3440 TO/14.68-0.82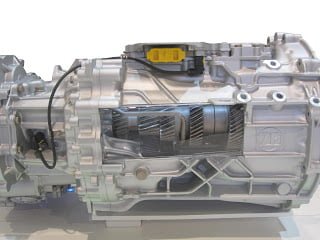 For more information, please contact our sales department with the part no. 1028804