BZC winches: More robust than ever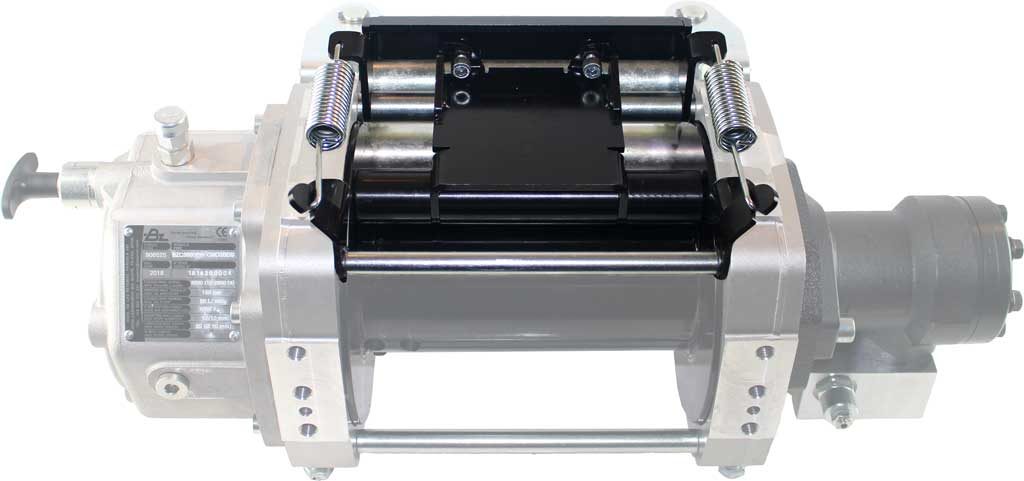 BZC winches are now more robust and reliable, due to a completely new cable tensioner system developed to extend the life of its components.
This new cable tensioners design preserves the rollers in the pressure zone to protect the cable, the rollers have been deliberately oversized to avoid cable trapping when the cable enters the drum badly wound or with a knot. The pressure rollers have been manufactured in polyethylene to protect the cable at all times, while avoiding rubbing metal with metal with other components such as the drum.
The structure is made of 5mm thick folded and welded steel, giving greater rigidity to the whole.
In addition, it has been added a simple system to regulate the pressure exerted on the cable, guaranteeing the perfect functioning of the system and adding an important advantage over the other offers on the market.
The new cable tensioner and pressure control system are compatible with previous models of the BZC winches and can be ordered individually with the code 9040425 so that all the users of the BZC winches can enjoy the 2019 model's advantages. 
For more information, check out the BZC Winch Webpage or contact the commercial department.