Improvements to the Bezares.com Customer Area
As part of our Digitalization 2.0 project, Bezares has recently renewed its Customer Area for its Spanish and global portals.
In addition to this renovation, Bezares has added to its Customer Area a system to easily request a manufacturing time for products that are out of stock.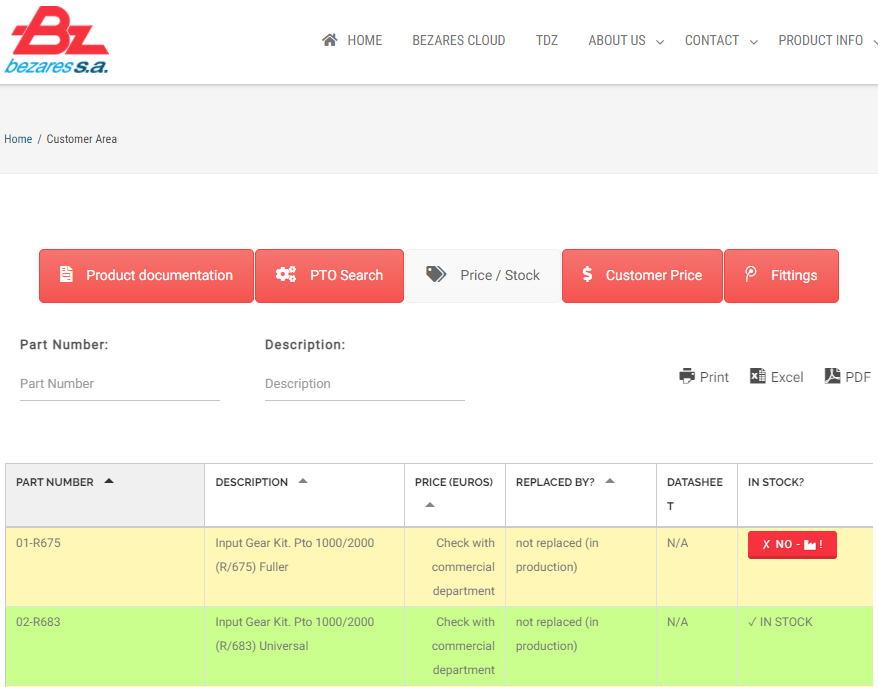 To do so, on the List Price/Stock tab, just click on the red button on the side of the product and enter the quantity you need.

Alternatively, use the button at the end of the table and introduce the product code and quantity required.

Bezares will continue to add useful tools to its customer area to facilitate access to useful information on our products.