ISO/TS 16949 – Automotive quality certification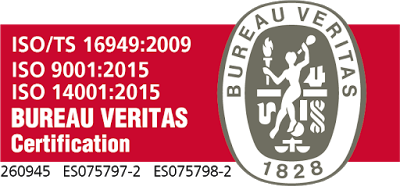 Bezares is proud to announce the achievement of the Certification ISO / TS 16949.
ISO / TS 16949 is a technical specification based on ISO 9001 that defines the requirements of the quality system for the automotive industry's supply chain.

 ISO/TS 16949:2009 aims for the development of a quality management system that provides for continual improvement, emphasizing defect prevention and the reduction of variation and waste in the automotive supply chain. ISO/TS 16949 applies to the design and development, production and, where relevant, the installation and servicing of automotive-related products. 

ISO / TS 16949 represents a significant opportunity for the standardization and continuous improvement of Bezares products, certifying the quality of our products and production processes.