MR Piston Pumps
30 September, 2020

Uncategorized
4236
Check out our prices for the MR piston pumps range.
Bezares has a complete range of pumps and motors, divided into 3 groups, the heavy-duty FR Series, the medium-duty compact MR Series and the FRM bidirectional Motors Series.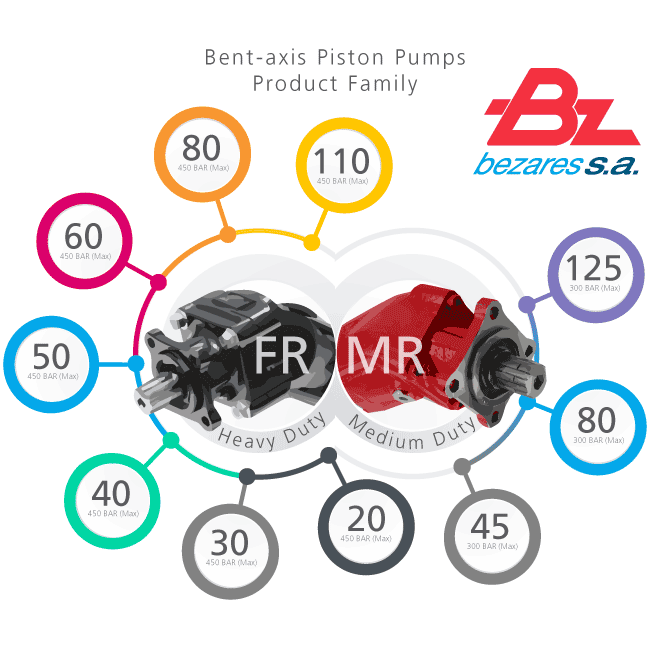 FR Series (Reinforced): Heavy-duty pumps for high pressures, up to 450 Bar with a range of displacements from 19 to 110 cm3 / rev
MR Series (Compact): For medium pressure applications, up to 300 Bar: These are compact, medium-duty models with large displacement (from 45 to 125 cm3 / rev)

FRM bidirectional motors series: With displacements from 19 to 110 cm3 / rev, able to transmit torque in continuous work from 75 to 430 Nm (90 ÷ 520 Nm in intermittent).
For more information about the FR and MR family of pumps and motors, visit the MR Webpage, the FR webpage, the FRM piston motor Webpage or contact the commercial department.