New heavy-duty PTO for MB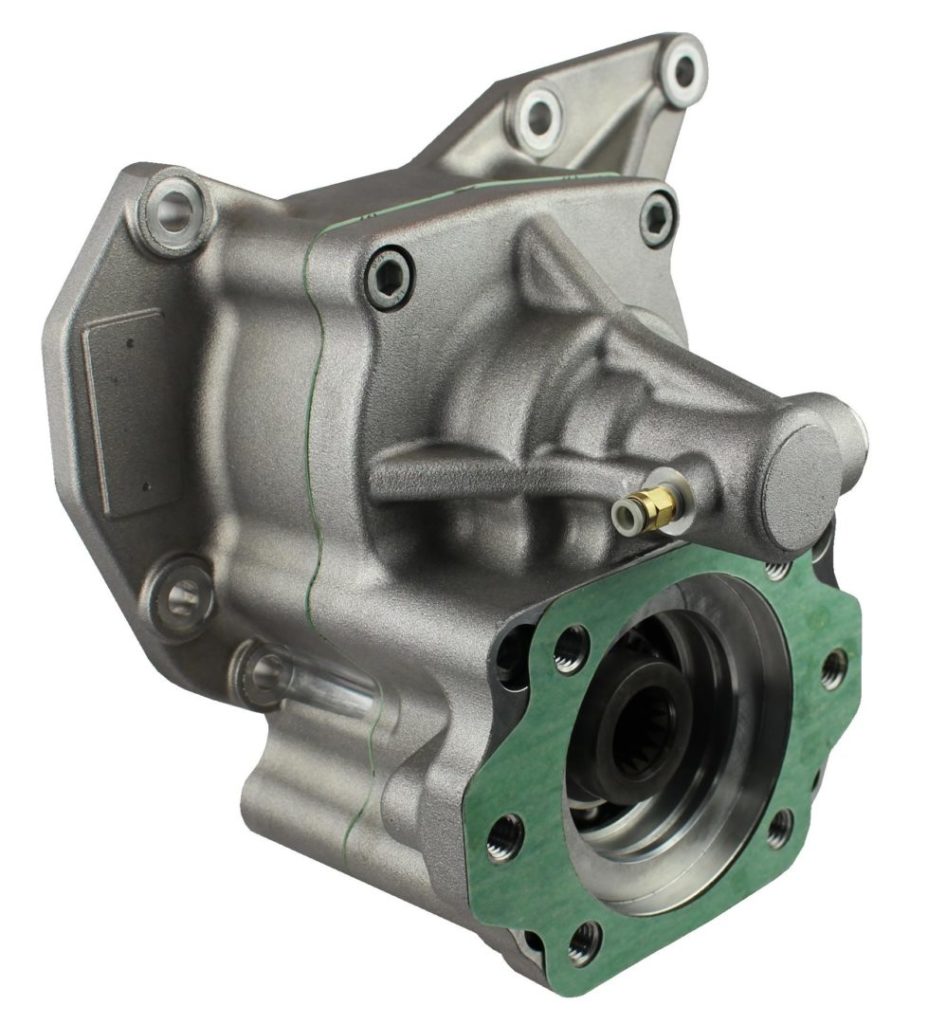 Bezares has developed an improved version of the PTO 07221K03 foBezares has developed an improved version of the PTO 07221K03for MB transmissions G131, G210, G211, G141-9, G221, G230, G231, G240, G241, G260, G280, G281, G330, G230, whose main feature is to fit in vehicles with the main transmission flange diameter wider than 180 mm.
This new compact version reduces the distance between the opening of the transmission and the hydraulic pump by 1/3, optimizing the bending moment of the latter to the maximum, which favours the mounting of heavier pumps.
The higher transmission ratio enables to increase the speed of the application without increasing the engine revolutions. This helps reduce consumption and emissions generated by combustion, resulting in greater sustainability for the environment.
Available in ISO 4 holes,SAE BB 2/4 hole Z = 15 and flangeoutputs
For more information, ask about the code 07264K03 to our commercial department