NEW MBM multifunction oil tanks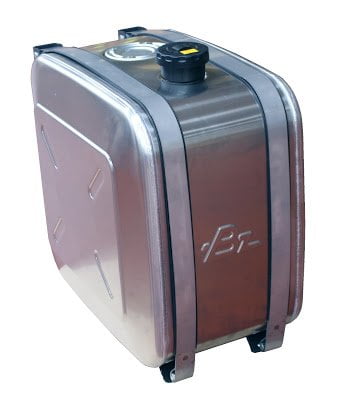 We are proud to introduce a new version of our well known aluminum tank MB series. This new model is supplied without return ports in the sides, which improves the mounting options in those chassis where the space is very limited. However, general dimensions are the same as the previous MB model while the total weight is slightly reduced.
It includes filter flange, rear drain port and fill cap with level rod (front level indicator has been eliminated). Optionally, it can be supplied with a standard return filter or a low profile filter kit to avoid interference with other vehicle components.
They are already available in 160 and 200 liters, under the part numbers 90AS16MBM and 90AS20MBM.

For more information, you may contact our Commercial Department.