BZ-350 gearbox with helical gear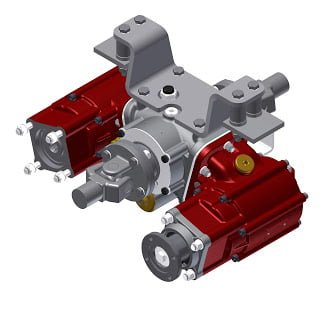 Following its commitment of continuous improvement, Bezares has developed a new version of the BZ-350 transferbox with helical gear. 
This feature significantly reduces the noise level and improves its performance and durability, which combined with its mechanical or pneumatic actuator options, make the BZ-350 box one of the most flexible options in our range. 
Auxiliary power take-offs require the input gear # 17 to connect to the central unit. 
For more information, contact our commercial department with the 6015899 code for mechanical actuator or 6015999 for pneumatic actuator.