New TraXon double output PTO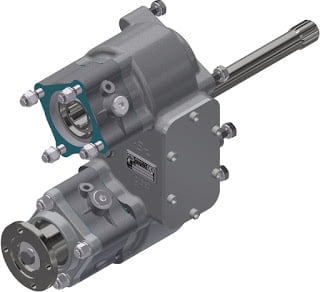 New reinforced power take-off with internal lubrication and mounting flange incorporated in the housing. This setup has the advantage of easier gearbox mounting by reducing the number of elements to be assembled.

Its two outputs, with equal ratios of 1:1.6, can be combined between ISO 4 holes and transmission flange, as well as being used independently when driven separately.

The new power take-off for ZF TraXon will be available at the end of the first quarter of 2017 under the part number 1029950
For more information, contact our commercial department.