NEW – Thru drive T6ECR vane pump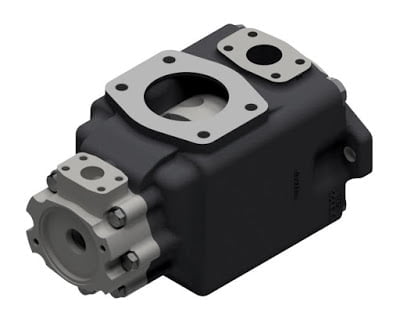 Bezares is proud to introduce the new double flow pump T6ECR with thru drive shaft, which allows to be mounted in tandem with another unit.


This feature allow an easier system installation in confined spaces and by requiring less number of elements to install (motors, couplings, etc.), a reduction in the associated costs.


Already available with SAE A coupling flange, shaft No. 3 and multiple flow rates:
First cartridge: between 132 and 270 liters @ 1000 rpm. (42 ÷ 85 Gal. @ 1200 rpm)

Second cartridge: between 11 and 100 liters @ 1000 rpm. (3 ÷ 31 Gal. @ 1200 rpm)

The ports positions are fully configurable.

For more information, please consult our commercial apartment.